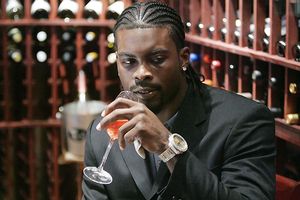 Choices are something that could have Michael Vick in a very different place right now. This man made more than $20 million in bonuses alone for great football plays, but last year when Vick found himself in the situation that he is in, he couldn't find the $1 million dollars to pay the restitution for care of the dogs in his kennel. If he failed to pay the bills for the dogs, Vick faced additional prison time.
ESPN reports that, Banks in Toronto; South Bend, Ind., and Charlotte, N.C., demanded repayment of more than $6 million in loans used to finance a car rental business, a wine enterprise and other ventures. A sports marketing company that he hired and fired even before he was drafted in 2001 hounded him for another $5 million in lost fees. And he faced breach of contract charges on two other deals.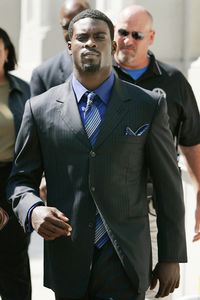 At this point Mike owed everyone money, and he was in way over his head in debt, and had no clue how to get out of it. He became desperate and started to ask from help from people whom he thought could really help him out of his situation. But, what he did not know was that these people would scam him out of millions more. In desperation, he turned to a Falcons teammate, linebacker Demorrio Williams. This lead to disaster after disaster. Time after time Mike was taken advantage of by scam artists. This situation is extremely sad, but the truth of the matter is that there isn't much that Vick can do to keep his financial affairs in order while he's behind bars at the U.S. Penitentiary in Leavenworth, Kan. It's a shame that a young BLACK man who made a few bad choices has to go through this. He has to feel extremely lonely. It must be a bad feeling to feel like you are alone and can not trust anyone to help you in your time of need.
But this is where prayer comes in, and I hope that is what his days consist of.
See full story and more details here on
ESPN.com